As a driving enthusiast, you spend a lot of time in your car. And you are highly observant of other cars on the road. You recognize their brand name, model, engine size, whether they've modified their suspension. And after that, what they say on their bumper stickers.
We've noticed that one bumper sticker in particular has been steadily disappearing over the past year: "Obama", in direct proportion to his rapidly disappearing approval rating. Observing bumper stickers is not the most scientific method of polling the opinions of the people, but it does happen to reflect the results of formal opinion polls. According to Gallup, at the moment he has sunk to an all-time low of 42% approval.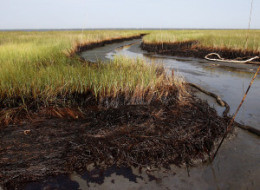 Given our visual observation and the numbers to back it up, we'd hope to see that our country is learning something from this lousy experience: something about voting for people with well-oiled political machines behind them, no experience, a naive liberal agenda, and promises made to the disaffected to get their votes. And of vacations in Maine, Spain, and that liberal bastion Martha's Vineyard while the worst environmental disaster in the history of the country is still being played out. And about promises made to illegal aliens with hopes of getting the votes he plans to give to them. Anything to get and stay in power.
When are people in this country going to see thru these types of politicians? And why do we allow flaming politicos such as Nancy Pelosi and Harry Reid to stay in power? Are they really representing the wishes of their constituents? How did Ted Stevens get away with his outrageousness for so many years? And John Murtha? Why do we put up with the continuous stream of petty self-serving crooks like Maxine Waters and Charles Rangel when so much is at stake?
Why do we put up with this? We see decisions being implemented all around us to enrich the pockets of companies and individuals, at our expense. The banking industry is a prime example – an incredible rise in fees, ranging from ATM fees to credit card rates in the >20% range and outrageous bonuses for officers even as their banks go down the drain. And right out in front of the bank we have a police force who is more concerned with handing out revenue-generating traffic tickets – either in person or with automated machines of dubious constitutional legality. Fortunately, the tide is turning there with Maryland police officers refusing to pay their own fines, and the City of Houston offering a referendum to voters this fall. No photo enforcement program has ever survived a public vote. That's an excellent example of citizens taking back control of their government.
And speaking of taking back, in a couple of months we'll have an election. Opinion polls show the end rapidly approaching for several politicians and their agendas. Are you planning to vote – in other words will you try to make any difference to the direction we're heading or have you just decided to sit back and not matter?